Welcome!
You can find our coworking space in the former bank on the corner of Karja and Vaba streets. The modern office facilities in this venerable building are open to freelancers and small business owners whether they be local or just visiting our beautiful town.
If you're lacking either space or quiet at home, feeling like a nuisance sitting for hours at a café but can't bother with managing your own office, then Haapsalu Vabakontor is perfect for you!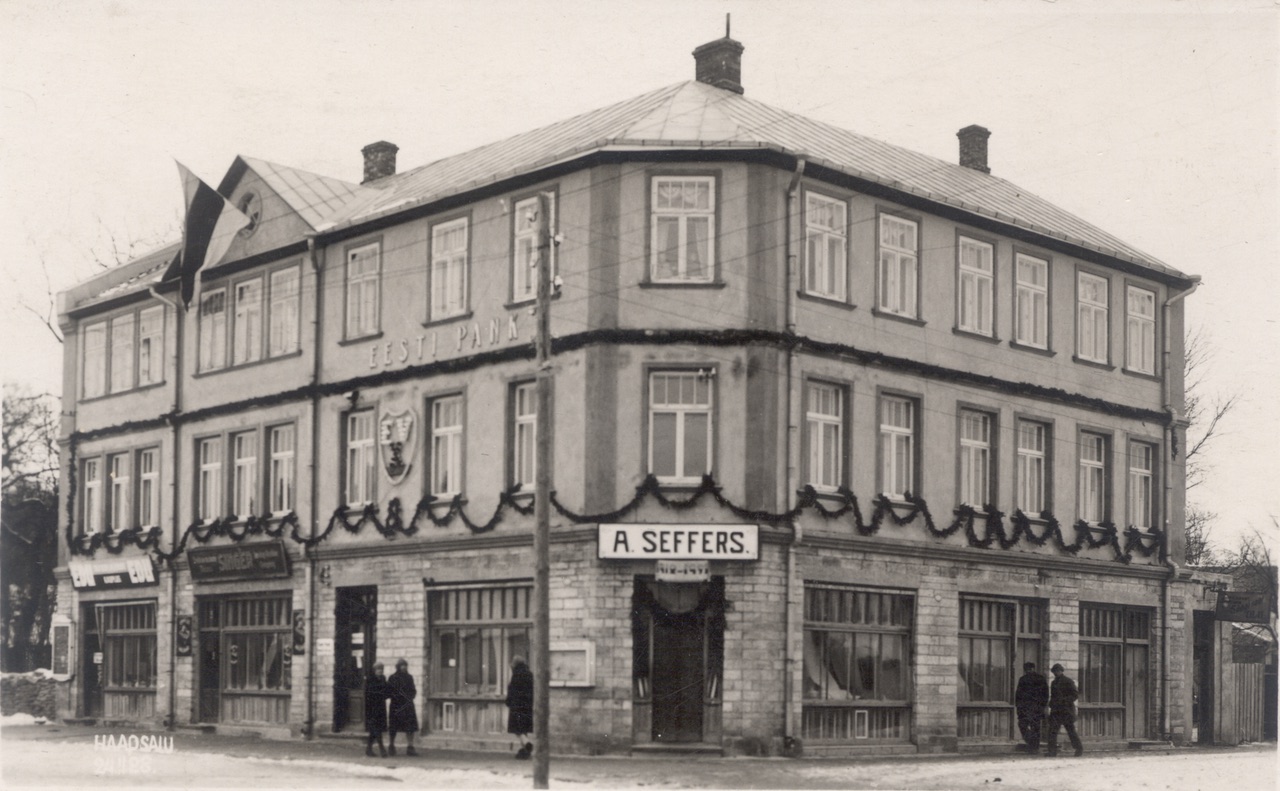 Our building in festive garb, February 1928
From the collection of SA Haapsalu ja Läänemaa Muuseum
More convenient than "office" office
With us, you can choose your working hours as you see fit, there's no need to spend neither full 9-5 nor just 9-5 here.
You don't have to waste time managing the office – there's no worrying about whether there's enough paper for the printer, for example.
More convenient than home office
Working here allows you to manage your work-life balance better. You'll find a professional setting for meetings here.
It's easier to focus when not worrying about family members or roommates disrupting your line of thought. Also, you may find a fellow busy bee to bounce ideas off of.