What we have
Our coworking space is well-appointed and full of light. There's the technical equipment an office worker may expect, as well as a small kitchen they may consider critical. We offer an atmosphere both active and laid back, ergonomic furnishings and a speedy, secure internet connection. If you're used to working alone you may well find some colleagues.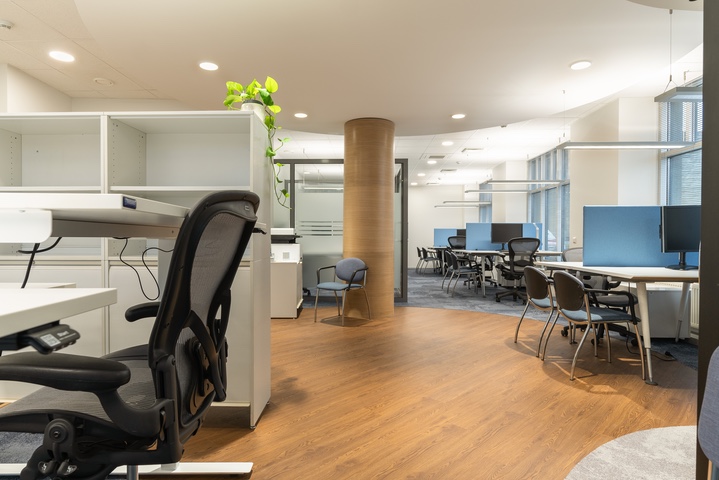 Truly comfortable chairs. If sitting down isn't your thing, you can grab your stuff and move to a standing desk.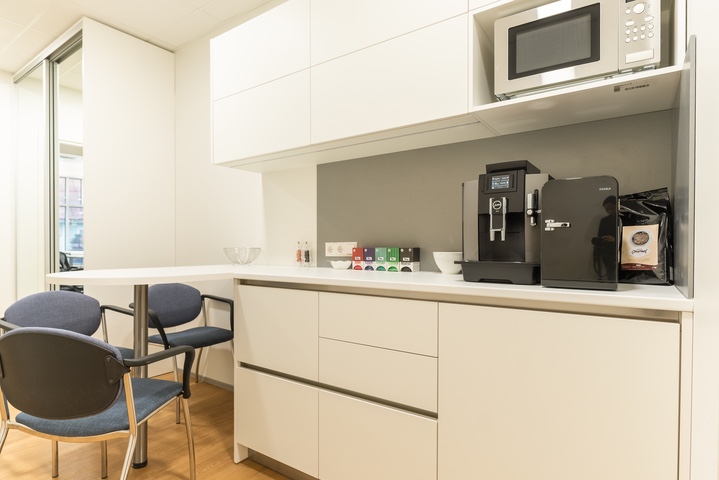 Our small kitchen has a cupboard to hold your coffee cup. Because we have a proper coffee maker.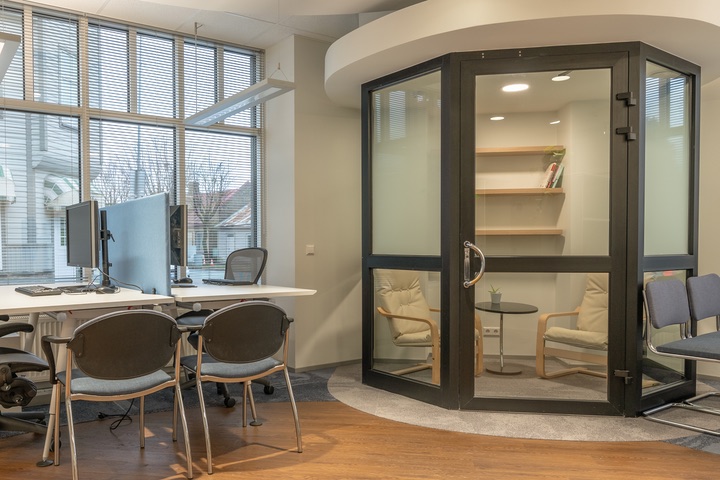 A chatbox with some privacy for those one-on-one chats. Or those private phone calls.
Nice neighbourhood
Haapsalu Vabakontor is located on the main street of our town. There are many cafés and restaurants, shops and parks just a short walk from here. If you feel the need to take a short break, there's plenty of opportunities for that.
Nice neighbours
Just a short walk up the stairs are the offices of SA Läänemaa, a foundation created to support local entrepreneurs – both incipient and established –  and third sector activists with necessary advice and training.
In addition
There are two meeting rooms in the building. Extra fees apply. More info here.
There are storage spaces of various sizes available for rent in the basement.
If your undertaking grows too large for Vabakontor, we'll gladly assist you in finding a rental space more suitable.